"Ik zie mensen, als bomen, wandelen." Dat is de uitroep van de blinde van Bethsaïda (Mark 8 [show]Mark 8 Jesus Feeds the Four Thousand [8:1]In those days, when again a great crowd had gathered, and they had nothing to eat, he called his disciples to him and said to them, [2]"I have compassion on the crowd, because they have been with me now three days and have nothing to eat. [3]And if I send them away hungry to their homes, they will faint on the way. And some of them have come from far away." [4]And his disciples answered him, "How can one feed these people with bread here in this desolate place?" [5]And he asked them, "How many loaves do you have?" They said, "Seven." [6]And he directed the crowd to sit down on the ground. And he took the seven loaves, and having given thanks, he broke them and gave them to his disciples to set before the people; and they set them before the crowd. [7]And they had a few small fish. And having blessed them, he said that these also should be set before them. [8]And they ate and were satisfied. And they took up the broken pieces left over, seven baskets full. [9]And there were about four thousand people. And he sent them away. [10]And immediately he got into the boat with his disciples and went to the district of Dalmanutha.(1) The Pharisees Demand a Sign [11]The Pharisees came and began to argue with him, seeking from him a sign from heaven to test him. [12]And he sighed deeply in his spirit and said, "Why does this generation seek a sign? Truly, I say to you, no sign will be given to this generation." [13]And he left them, got into the boat again, and went to the other side. The Leaven of the Pharisees and Herod [14]Now they had forgotten to bring bread, and they had only one loaf with them in the boat. [15]And he cautioned them, saying, "Watch out; beware of the leaven of the Pharisees and the leaven of Herod."(2) [16]And they began discussing with one another the fact that they had no bread. [17]And Jesus, aware of this, said to them, "Why are you discussing the fact that you have no bread? Do you not yet perceive or understand? Are your hearts hardened? [18]Having eyes do you not see, and having ears do you not hear? And do you not remember? [19]When I broke the five loaves for the five thousand, how many baskets full of broken pieces did you take up?" They said to him, "Twelve." [20]"And the seven for the four thousand, how many baskets full of broken pieces did you take up?" And they said to him, "Seven." [21]And he said to them, "Do you not yet understand?" Jesus Heals a Blind Man at Bethsaida [22]And they came to Bethsaida. And some people brought to him a blind man and begged him to touch him. [23]And he took the blind man by the hand and led him out of the village, and when he had spit on his eyes and laid his hands on him, he asked him, "Do you see anything?" [24]And he looked up and said, "I see men, but they look like trees, walking." [25]Then Jesus(3) laid his hands on his eyes again; and he opened his eyes, his sight was restored, and he saw everything clearly. [26]And he sent him to his home, saying, "Do not even enter the village." Peter Confesses Jesus as the Christ [27]And Jesus went on with his disciples to the villages of Caesarea Philippi. And on the way he asked his disciples, "Who do people say that I am?" [28]And they told him, "John the Baptist; and others say, Elijah; and others, one of the prophets." [29]And he asked them, "But who do you say that I am?" Peter answered him, "You are the Christ." [30]And he strictly charged them to tell no one about him. Jesus Foretells His Death and Resurrection [31]And he began to teach them that the Son of Man must suffer many things and be rejected by the elders and the chief priests and the scribes and be killed, and after three days rise again. [32]And he said this plainly. And Peter took him aside and began to rebuke him. [33]But turning and seeing his disciples, he rebuked Peter and said, "Get behind me, Satan! For you are not setting your mind on the things of God, but on the things of man." [34]And calling the crowd to him with his disciples, he said to them, "If anyone would come after me, let him deny himself and take up his cross and follow me. [35]For whoever would save his life(4) will lose it, but whoever loses his life for my sake and the gospel's will save it. [36]For what does it profit a man to gain the whole world and forfeit his soul? [37]For what can a man give in return for his soul? [38]For whoever is ashamed of me and of my words in this adulterous and sinful generation, of him will the Son of Man also be ashamed when he comes in the glory of his Father with the holy angels." (ESV) Footnotes 1. [8:10] Some manuscripts 'Magadan', or 'Magdala' 2. [8:15] Some manuscripts 'the Herodians' 3. [8:25] Greek 'he' 4. [8:35] The same Greek word can mean either 'soul' or 'life', depending on the context; twice in this verse and once in verse 36 and once in verse 37

: 22-25). Zo op het eerste gezicht lijkt dit een uitroep die niet ongewoon is voor een blinde man die langzaam maar zeker het licht in zijn ogen terug krijgt, en contouren van mensen ziet als zijn het bomen. Hij wist blijkbaar hoe bomen er uit zagen, dus wellicht is hij niet heel zijn leven blind geweest. (Hoewel er verklaarders zijn die denken dat hij blind geboren is, en niet goed kan interpreteren).
Bij nader inzien is het toch niet zo'n makkelijk verklaarbare uitspraak. Immers, zo vanzelfsprekend is het niet als je mensen met bomen vergelijkt. Bovendien mensen die als bomen wandelen? Bomen wandelen niet. Het is evengoed opmerkelijk dat deze uitroep in de bijbel opgenomen is. De vraag is dus waarom. We moeten een diepere betekenis zoeken.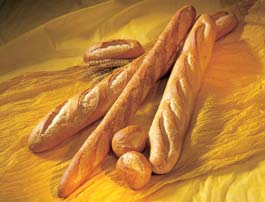 Voorafgaand aan deze geschiedenis onderwijst Jezus zijn discipelen. De farizeeën hadden Jezus om een teken van de hemel gevraagd, maar zij kregen het niet. Jezus waarschuwt zijn discipelen voor het zuurdeeg van de farizeeën en van Herodes, voor wetticisme en wetteloosheid. In de boot op het meer ontdekken de discipelen dat ze geen brood bij zich hebben. Jezus wijst hen dan op Zijn vermogen om brood te vermenigvuldigen.
Vervolgens komen ze in het stadje Bethsaïda, een vissersplaatsje, en de inwoners daarvan brengen een blinde man bij Jezus. Zij verwachten veel van Hem, en ze smeken of Hij hem wil aanraken. Zijn de inwoners zo begaan met deze man? Of wilden ze graag een wonder zien? Bethsaïda was de stad waar Filippus, en Andreas en Petrus vandaan kwamen. We mogen dus wel aannemen dat Jezus en Zijn discipelen daar bekend stonden. Bovendien deed de Heere Jezus de meeste wonderen in de streek tussen Kapernaum en Bethsaïda. Duizenden mensen werden wonderlijk van eten voorzien. Velen werden genezen van hun kwalen. Zoveel zelfs, dat Jezus zei dat de buitenlandse steden Tyrus en Sidon zich bekeerd zouden hebben als in deze steden zoveel krachten waren gebeurd. In deze streek zond Hij Zijn discipelen twee aan twee uit. Hij sprak uit dat wie hen niet geloofden, ze een zwaarder oordeel zouden hebben dan Sodom en Gomorra. Maar geloof dat Hij de Messias is, vond Hij er niet veel, alleen geloof in Zijn wonderen, en het moment kwam dat velen van Hem wegliepen.
Daarom neemt Jezus de man bij de hand, naar buiten de stad. Later mag de man ook niet terug naar de stad. De tijd om te getuigen is voorbij. Maar Zijn mededogen met verloren, blinde mensen is zo groot dat Hij deze man gaat genezen. De wijze waarop Jezus geneest is afgestemd op de tijd, dat wil zeggen dat Hij ook daarin onderwijs geeft, maar wel op bedekte wijze.
Jezus deed speeksel op de oogleden van de blinde. Op iemand spugen was teken van verachting (Jes. 50:6). Niet dat Jezus de man verachtte, maar wel de blindheid van deze man. We kunnen het ook anders zien, want speeksel heeft ook een heilzame werking. Nergens genezen wonden sneller als in je mond, vanwege de antimicrobiële, pijnstillende en bloedstollende eigenschappen van speeksel.
"Zie je al wat?" Dat is toch een rare vraag van Jezus. Vele anderen genas Hij op zijn spreken en hier maakt Hij een tussenstop. We moeten daarom met aandacht luisteren naar het antwoord van deze man. "Ik zie mensen als bomen wandelen." De man zal zich niet bewust zijn geweest van dit antwoord, maar de Geest heeft het niet voor niets op laten schrijven. Wat betekent dit antwoord? Een aanwijzing vinden we in Job 19:10 [show]Job 19:10 [10]He breaks me down on every side, and I am gone, and my hope has he pulled up like a tree.

: "Hij heeft mijn verwachting als een boom weggerukt." Verwachting is als een boom. Een beeld dat veel in de bijbel voor blijkt te komen. Een kleine bloemlezing:
Jacob zegent Jozef en noemt hem een jonge vruchtboom, een jonge vruchtbare boom bij een bron. Elk van zijn takken loopt over de muur. (Gen 49:22 [show]Genesis 49:22 [22]"Joseph is a fruitful bough, a fruitful bough by a spring; his branches run over the wall.(1) Footnotes 1. [49:22] Or 'Joseph is a wild donkey, a wild donkey beside a spring, his wild colts beside the wall'
)
Salomo zegt dat als een goddeloze sterft, zijn verwachting vergaat, maar dat de vrucht van de rechtvaardige als een boom des levens is (Spreuken 11).
Het psalmenboek begint: Want hij zal zijn als een boom, geplant aan waterbeken, die zijn vrucht geeft op zijn tijd, waarvan het blad niet afvalt; al wat hij doet, zal goed gelukken. (Ps 1:3 [show]Psalm 1:3 [3]He is like a tree planted by streams of water that yields its fruit in its season, and its leaf does not wither. In all that he does, he prospers.
), en Psalm 37 [show]Psalm 37 He Will Not Forsake His Saints (1) Of David. [37:1]Fret not yourself because of evildoers; be not envious of wrongdoers! [2]For they will soon fade like the grass and wither like the green herb. [3]Trust in the LORD, and do good; dwell in the land and befriend faithfulness.(2) [4]Delight yourself in the LORD, and he will give you the desires of your heart. [5]Commit your way to the LORD; trust in him, and he will act. [6]He will bring forth your righteousness as the light, and your justice as the noonday. [7]Be still before the LORD and wait patiently for him; fret not yourself over the one who prospers in his way, over the man who carries out evil devices! [8]Refrain from anger, and forsake wrath! Fret not yourself; it tends only to evil. [9]For the evildoers shall be cut off, but those who wait for the LORD shall inherit the land. [10]In just a little while, the wicked will be no more; though you look carefully at his place, he will not be there. [11]But the meek shall inherit the land and delight themselves in abundant peace. [12]The wicked plots against the righteous and gnashes his teeth at him, [13]but the Lord laughs at the wicked, for he sees that his day is coming. [14]The wicked draw the sword and bend their bows to bring down the poor and needy, to slay those whose way is upright; [15]their sword shall enter their own heart, and their bows shall be broken. [16]Better is the little that the righteous has than the abundance of many wicked. [17]For the arms of the wicked shall be broken, but the LORD upholds the righteous. [18]The LORD knows the days of the blameless, and their heritage will remain forever; [19]they are not put to shame in evil times; in the days of famine they have abundance. [20]But the wicked will perish; the enemies of the LORD are like the glory of the pastures; they vanish--like smoke they vanish away. [21]The wicked borrows but does not pay back, but the righteous is generous and gives; [22]for those blessed by the LORD(3) shall inherit the land, but those cursed by him shall be cut off. [23]The steps of a man are established by the LORD, when he delights in his way; [24]though he fall, he shall not be cast headlong, for the LORD upholds his hand. [25]I have been young, and now am old, yet I have not seen the righteous forsaken or his children begging for bread. [26]He is ever lending generously, and his children become a blessing. [27]Turn away from evil and do good; so shall you dwell forever. [28]For the LORD loves justice; he will not forsake his saints. They are preserved forever, but the children of the wicked shall be cut off. [29]The righteous shall inherit the land and dwell upon it forever. [30]The mouth of the righteous utters wisdom, and his tongue speaks justice. [31]The law of his God is in his heart; his steps do not slip. [32]The wicked watches for the righteous and seeks to put him to death. [33]The LORD will not abandon him to his power or let him be condemned when he is brought to trial. [34]Wait for the LORD and keep his way, and he will exalt you to inherit the land; you will look on when the wicked are cut off. [35]I have seen a wicked, ruthless man, spreading himself like a green laurel tree.(4) [36]But he passed away,(5) and behold, he was no more; though I sought him, he could not be found. [37]Mark the blameless and behold the upright, for there is a future for the man of peace. [38]But transgressors shall be altogether destroyed; the future of the wicked shall be cut off. [39]The salvation of the righteous is from the LORD; he is their stronghold in the time of trouble. [40]The LORD helps them and delivers them; he delivers them from the wicked and saves them, because they take refuge in him. Footnotes 1. [37:1] This psalm is an acrostic poem, each stanza beginning with the successive letters of the Hebrew alphabet 2. [37:3] Or 'and feed on faithfulness', or 'and find safe pasture' 3. [37:22] Hebrew 'by him' 4. [37:35] The identity of this tree is uncertain 5. [37:36] Or 'But one passed by'
spreekt van het tegenovergestelde: Ik heb een gewelddadige goddeloze gezien, die zich wijd vertakte als een bladerrijke inheemse boom (Ps 37:35 [show]Psalm 37:35 [35]I have seen a wicked, ruthless man, spreading himself like a green laurel tree.(1) Footnotes 1. [37:35] The identity of this tree is uncertain
). Wie in de bijbel zoekt op bladerrijke bomen, ontdekt dat het dan steeds gaat over offerplaatsen voor de afgoden. Wel veel blad, maar geen vrucht.
Jesaja: Laat de vreemdeling die zich bij de HEERE gevoegd heeft, niet zeggen: De HEERE heeft mij geheel en al van Zijn volk gescheiden; laat de ontmande niet zeggen: Zie, ik ben maar een dorre boom (Jes. 56:3).
Jeremia: Hij zal zijn als een boom, die bij water geplant is, en die zijn wortels laat uitlopen bij een waterloop. Hij merkt het niet als er hitte komt, zijn blad blijft groen. Een jaar van droogte deert hem niet, en hij houdt niet op vrucht te dragen (Jer 17:8 [show]Jeremiah 17:8 [8]He is like a tree planted by water, that sends out its roots by the stream, and does not fear when heat comes, for its leaves remain green, and is not anxious in the year of drought, for it does not cease to bear fruit."
).
Judas: Deze mensen zijn … als bomen in de late herfst, zonder vrucht, tweemaal gestorven en ontworteld. (Jud 1:12 [show]Jude 1:12 [12]These are hidden reefs(1) at your love feasts, as they feast with you without fear, shepherds feeding themselves; waterless clouds, swept along by winds; fruitless trees in late autumn, twice dead, uprooted; (ESV) Footnotes 1. [1:12] Or 'are blemishes'
)
Steeds opnieuw verbeelden bomen verwachting uit. Een verwachting die gekoppeld is aan de vrucht van de boom. Geen vrucht, geen verwachting.
"Ik zie mensen als bomen.". Ook al is zijn beeld niet scherp, het beetje licht dat de man nu ziet, geeft hem verwachting voor de toekomst. Ook al vindt zijn genezing in stappen plaats; Jezus laat hem wennen aan het licht. Hij ziet wel vage contouren, maar er is hoop, verwachting.
Van de stadsgenoten van de blinde man was geen verwachting meer. Over en uit. Wee u Bethsaida! Als in Tyrus en Sidon dergelijke krachten gedaan zijn… zij zouden zich toen bekeerd hebben (Matt 11:21 [show]Matthew 11:21 [21]"Woe to you, Chorazin! Woe to you, Bethsaida! For if the mighty works done in you had been done in Tyre and Sidon, they would have repented long ago in sackcloth and ashes. (ESV)

). Maar er was daar alleen geloof in wonderen… niet in de Heiland. Aangrijpend beeld dat deze man verwoordt. Hij zelf zag contouren en verwachtte meer. De Geest laat echter onzichtbare contouren zien met deze eenvoudige woorden.
In stappen breekt het licht door bij deze man. Jezus legt Zijn helende handen op de ogen van de halfziende man, waarna het licht volledig doorbreekt. Hij zag allen, ver en duidelijk. Jezus doet geen half werk.
Ooit stonden er twee bomen in het Paradijs: de boom van het leven en de boom van kennis van goed en kwaad. Het eten van de laatste boom bracht inderdaad kennis van goed en kwaad, maar voedzaam was de vrucht niet, en het kwaad was geschied. God gaf Zijn Zoon Jezus om te herstellen. Hij was een loot uit een afgehouwen tronk. Dus zelfs van die afgehouwen boom was verwachting. (zie ook Job 14:7 [show]Job 14:7 [7]"For there is hope for a tree, if it be cut down, that it will sprout again, and that its shoots will not cease.

). Ook van Israël was verwachting. Jezus ontsproot uit dat volk. Hij kwam tot het Zijne, maar de zijnen namen Hem niet aan (Joh 1). Daarom zei Hij tot de genezen man: ga niet terug naar de stad en houd je mond.
God doet geen half werk. Nog is deze afgehouwen tronk vruchtbaar als zij uit de Wortel van Isaï (Jes 11:10) gaat leven. Heidenvolken zullen naar deze Wortel vragen! Zij worden ingeënt (Rom 11 [show]Romans 11 The Remnant of Israel [11:1]I ask, then, has God rejected his people? By no means! For I myself am an Israelite, a descendant of Abraham,(1) a member of the tribe of Benjamin. [2]God has not rejected his people whom he foreknew. Do you not know what the Scripture says of Elijah, how he appeals to God against Israel? [3]"Lord, they have killed your prophets, they have demolished your altars, and I alone am left, and they seek my life." [4]But what is God's reply to him? "I have kept for myself seven thousand men who have not bowed the knee to Baal." [5]So too at the present time there is a remnant, chosen by grace. [6]But if it is by grace, it is no longer on the basis of works; otherwise grace would no longer be grace. [7]What then? Israel failed to obtain what it was seeking. The elect obtained it, but the rest were hardened, [8]as it is written, "God gave them a spirit of stupor, eyes that would not see and ears that would not hear, down to this very day." [9]And David says, "Let their table become a snare and a trap, a stumbling block and a retribution for them; [10]let their eyes be darkened so that they cannot see, and bend their backs forever." Gentiles Grafted In [11]So I ask, did they stumble in order that they might fall? By no means! Rather through their trespass salvation has come to the Gentiles, so as to make Israel jealous. [12]Now if their trespass means riches for the world, and if their failure means riches for the Gentiles, how much more will their full inclusion(2) mean! [13]Now I am speaking to you Gentiles. Inasmuch then as I am an apostle to the Gentiles, I magnify my ministry [14]in order somehow to make my fellow Jews jealous, and thus save some of them. [15]For if their rejection means the reconciliation of the world, what will their acceptance mean but life from the dead? [16]If the dough offered as firstfruits is holy, so is the whole lump, and if the root is holy, so are the branches. [17]But if some of the branches were broken off, and you, although a wild olive shoot, were grafted in among the others and now share in the nourishing root(3) of the olive tree, [18]do not be arrogant toward the branches. If you are, remember it is not you who support the root, but the root that supports you. [19]Then you will say, "Branches were broken off so that I might be grafted in." [20]That is true. They were broken off because of their unbelief, but you stand fast through faith. So do not become proud, but fear. [21]For if God did not spare the natural branches, neither will he spare you. [22]Note then the kindness and the severity of God: severity toward those who have fallen, but God's kindness to you, provided you continue in his kindness. Otherwise you too will be cut off. [23]And even they, if they do not continue in their unbelief, will be grafted in, for God has the power to graft them in again. [24]For if you were cut from what is by nature a wild olive tree, and grafted, contrary to nature, into a cultivated olive tree, how much more will these, the natural branches, be grafted back into their own olive tree. The Mystery of Israel's Salvation [25]Lest you be wise in your own sight, I want you to understand this mystery, brothers:(4) a partial hardening has come upon Israel, until the fullness of the Gentiles has come in. [26]And in this way all Israel will be saved, as it is written, "The Deliverer will come from Zion, he will banish ungodliness from Jacob"; [27]"and this will be my covenant with them when I take away their sins." [28]As regards the gospel, they are enemies of God for your sake. But as regards election, they are beloved for the sake of their forefathers. [29]For the gifts and the calling of God are irrevocable. [30]For just as you were at one time disobedient to God but now have received mercy because of their disobedience, [31]so they too have now been disobedient in order that by the mercy shown to you they also may now(5) receive mercy. [32]For God has consigned all to disobedience, that he may have mercy on all. [33]Oh, the depth of the riches and wisdom and knowledge of God! How unsearchable are his judgments and how inscrutable his ways! [34]"For who has known the mind of the Lord, or who has been his counselor?" [35]"Or who has given a gift to him that he might be repaid?" [36]For from him and through him and to him are all things. To him be glory forever. Amen. (ESV) Footnotes 1. [11:1] Or 'one of the offspring of Abraham' 2. [11:12] Greek 'their fullness' 3. [11:17] Greek 'root of richness'; some manuscripts 'richness' 4. [11:25] Or 'brothers and sisters' 5. [11:31] Some manuscripts omit 'now'

) in de olijfboom die Israël is. Dát is verwachting, en daar kijk ik naar uit. Wat uiteindelijk overblijft, is de boom des levens:
"In het midden van haar straat en aan de ene en de andere zijde van de rivier bevond zich de Boom des levens, die twaalf vruchten voortbrengt – van maand tot maand geeft Hij Zijn vrucht. En de bladeren van de boom zijn tot genezing van de heidenvolken. " (Openb 22:2)